Trésor Nzengu Mpauni, the Founder and Executive Director of Tumaini Letu (Swahili for 'Our Hope')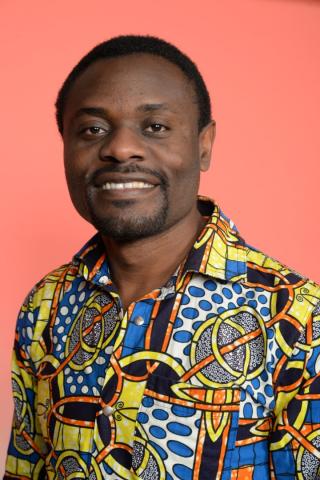 Trésor Nzengu Mpauni was born in Lumbubashi the second largest city in and the mining capital of the Democratic Republic of Congo (DRC). He grew up under the oppressive and dictatorial regime of Mobutu Sese Seko. As a young boy he enjoyed music inspired by his mother and uncle who sang together very evening. He joined a children's band called Campio Sonorio Junior in which he became a lead vocalist and dancer. At the age of 15, he learnt to write poetry and Hip Hop songs and proceeded to form a hip hop band with his friends. While in University Mpauni pursued his music career .and studied African Studies and Communications.
In 2007 he decided to embark on a solo career as a way to focus on political activism through music and art. In efforts to support other artists he ran his own small events company promoting spoken word artists and rappers. Trésor toured all across the DRC, becoming well known nationwide and established a career for himself in Lumbubashi in the arts and had a plan to solidify his music career and to support other artists.
The political climate in the late 2000's in the DRC during Joseph Kabila's presidency was filled with turmoil whereby arbitrary arrests were often carried out against people who criticized the government or political landscape in addition, human rights activists were imprisoned, detained and killed. Mpauni was using his art to advocate for democracy and peace; denouncing the injustice and dictatorship during those times. Unfortunately, his activism and work were flagged by the local government who sought after him; in efforts to escape political persecution he decided to flee the DRC and seek refuge in Malawi, leaving behind his family, friends and a promising career.
He initially sought refuge in the neighboring Zambia and after a short while living there, he was advised to seek refuge in Malawi as Zambia was not registering new refugees. Upon arrival in Malawi, he was denied the opportunity to stay in capital city, Lilongwe and was taken to Dzaleka Refugee Camp. Life in the Camp was very different from his home time, having grown up in a sub-urban area in Lumbubashi. Mpauni said: "Everything in Dzaleka was different from what I once knew. I never once imagined that my life would be uprooted from the DRC and that I would be a refugee. I had seen the news of the conflict in different parts of the Congo and had seen refugees fleeing but never could I imagine that it would be my life." In his TEDxTalk he discussed the difficult living conditions in Dzaleka Refugee Camp and having to share a room with 13 other people.
In the Camp he faced many adversities that refugees face such as restrictions on movement and seeking employment, he also faced discrimination and feared xenophobia. He faced many stressors which impacted his mental health, suffering from depression and struggling to adjust to life in the Camp. He decided to use his talents to bring about change in the community in Dzaleka. In 2012, he formed the Dzaleka Cultural Association (now Tumaini Letu) which organized cultural events in the community to unify young people from the 10 nationalities existing in Dzaleka and ward off divisions in the Camp. In 2013 he was introduced to a poetry club in Lilongwe, the capital city of Malawi, from there he made connections in the Malawi art scene and started performing in all important venues across Malawi to advocate for the refugee rights. At the time not many people in Malawi were aware of Dzaleka Refugee Camp, he made it his mission to raise awareness about refugees and life in the Camp.
Having performed across Malawi, he managed to build relationships with people in the arts sector in Malawi and advocated for refugee rights. In 2014, he took his advocacy work to the next level actively working to break barriers between the refugee camp and the host community. Trésor released a collaborative album 'Far from Home' in 2015. Together with refugees and Malawian artists, the album raises awareness about refugee issues and promotes refugee rights. Mpauni founded the world first arts and cultural festival in a refugee camp, the Tumaini Festival, which is now the flagship program of Tumaini Letu. The festival is a cultural event, developed and delivered by refugees and the host community; using entertainment and artistic expression to promote economic empowerment, intercultural harmony and mutual understanding. Today, the Tumaini Festival is an extraordinary example of a large-scale cultural event within a refugee camp drawing in crowds of more than 50,000 people and drawing artists from all over the world. Through its programs, Tumaini Letu has provoked a different conversation about refugee camps and has started a movement of peace-building and cohesion through arts and culture between different communities within Dzaleka Refugee Camp and between refugees and the host community.
Mpauni says he is determined to inspire refugees and encourage them not to stifle or waste their skills, talents and creativity, because of their status as refugees. Tumaini Letu's work has resonated internationally, winning numerous awards such as the 2020 Sharjah International Award for Refugee Advocacy and Support. Since its inception Tumaini Letu has increased its programs and scaled up its impact in the Camp working towards promoting and supporting the economic, social and cultural inclusion of refugees in Malawi.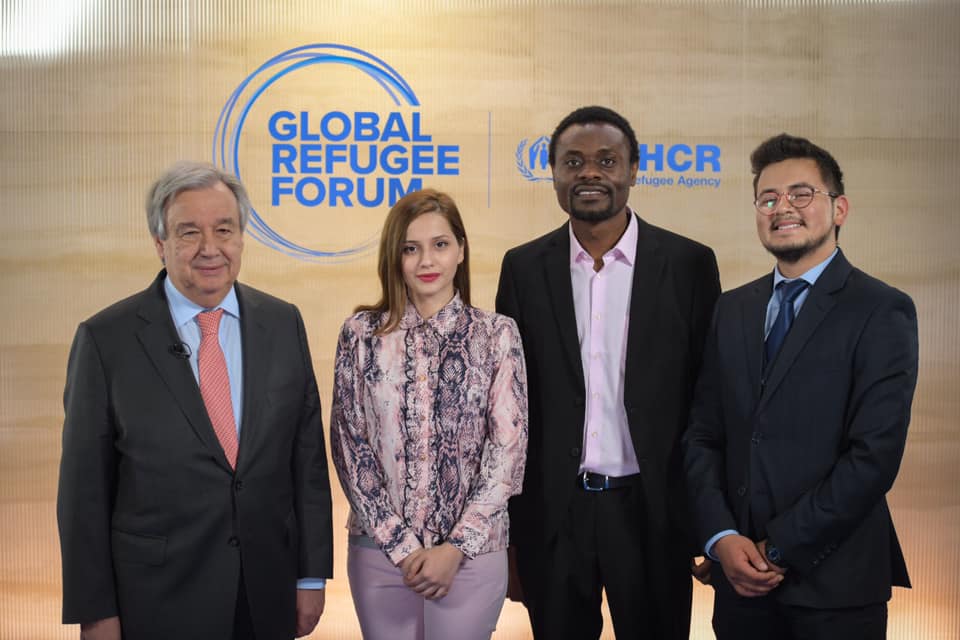 Tumaini Letu's founder with António Guterres the Secretary General of the United Nations at the first Global Refugees Forum in Geneva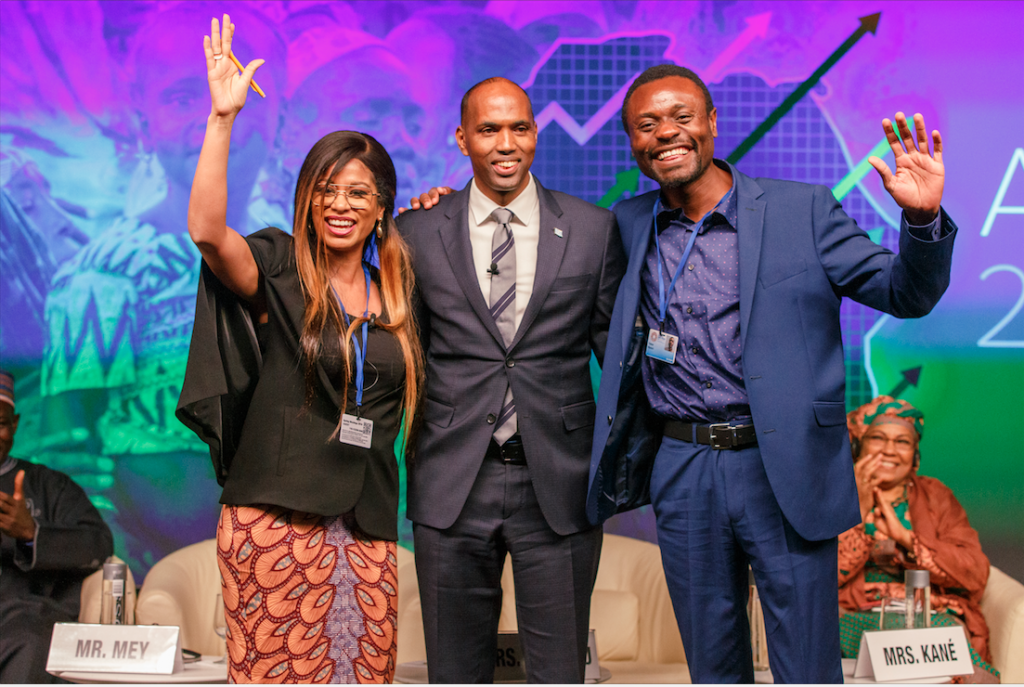 Tumaini Letu's founder and the Somalian Prime Minister Hassan Ali Khayre