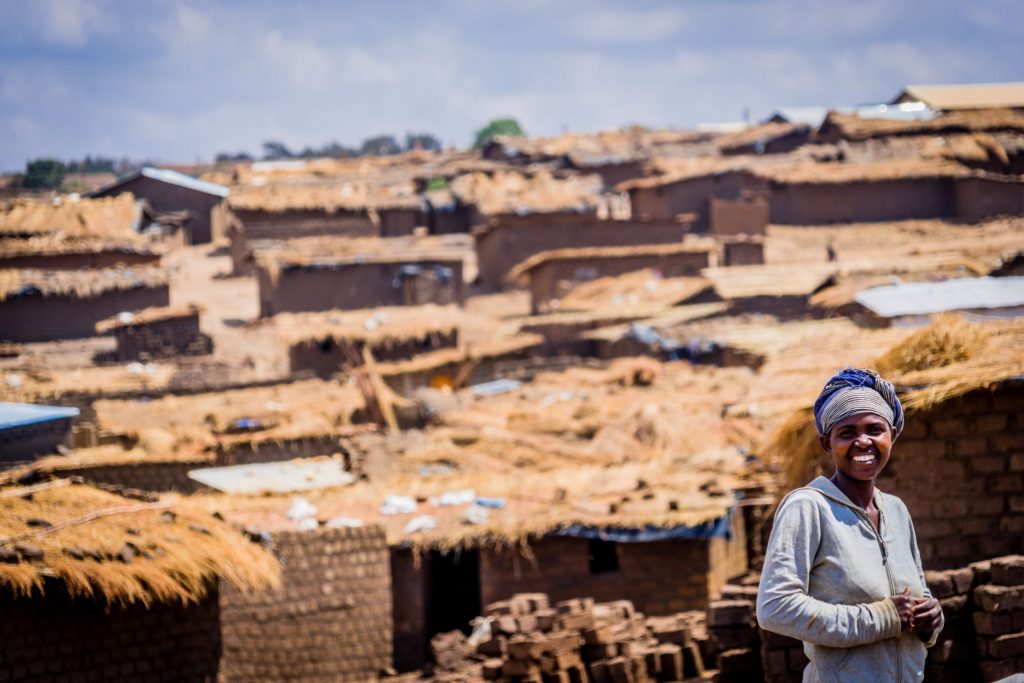 Dzaleka Refugee Camp
Located in Dowa District approximately 50 km from Lilongwe, Dzaleka Refugee Camp is the only permanent refugee camp in Malawi. It hosts 46, 726 refugees, most of whom come from the Democratic Republic of Congo (DRC), Rwanda, Burundi and from Ethiopia and Somalia. The Camp was established by the United Nations High Commissioner for Refugees (UNHCR) in 1994 in efforts to host refugees who were forcibly displaced, fleeing genocide, violence and wars in the African Great Lakes Region specifically DRC, Burundi and Rwanda.
Prior to being converted into a refugee camp the facility in Dzaleka served as a maximum security prison for political prisoners during Dr. Kamuzu Banda's presidency; the name Dzaleka translated from the Chichewa phrase N'dzaleka means 'I will never do it again'. The prisoners were forced to partake in manual labour turning sisal leaves into fiber for the fabrics industry. Dzaleka was specifically chosen for political prisoners due to the colder climate in the region; where prisoners were not accustomed to the cold weather and additionally, were not given blankets.
The Dzaleka facility was designed to accommodate 10,000 people yet currently hosts over 46,000, which has put additional strain on already scarce resources. According to UNHCR the camp has reached its absorption capacity creating congestion issues and leading to multiple challenges for the refugee community in Dzaleka.
The Government of Malawi's encampment policy restricts freedom of movement and the right to employment and limits refugees' opportunities. While Malawi has ratified the 1951 United Nations Convention relating to the Status of Refugees, the 1967 protocol, and the 1969 OAU Refugee Convention, it holds reservations to these conventions. Specifically, this means that, refugees do not have the freedom of movement, the right to employment, the right to attend public schools and universities or the right to property, among other restrictions. This greatly isolates refugees, limits their financial capacity, and restricts their ability to access opportunities available to Malawians. As a permanent refugee camp, over the past 27 years refugees have been born and raised in Dzaleka Refugee Camp without access to all the above, making it difficult to maintain hope and imagine a future outside the camp with the limitations imposed on refugees, this reduces potential for refugees to integrate into the host country, this restricts self-reliance, fosters conditions of poverty and dependence on international aid.
Tumaini Letu operates within the Camp implementing numerous programmes to support the refugee community. Tumaini Letu promotes economic, social and cultural inclusion of refugees in Malawi by building capacity of refugees through workshops and training as well as creating business and connection opportunities for refugees and by opening the doors of Dzaleka to visitors from around the world. The organization's areas of focus include: refugee rights advocacy, community development, youth engagement and behavior change as well as entrepreneurship and job creation.
Dzaleka Facts
96% of the population at Dzaleka Refugee Camp live below the moderate to ultra-poverty line
Dzaleka was designed to accommodate 10,000 people yet currently hosts over 46,000 operating at over 300% capacity
Within the camp, Dzaleka Health Centre currently assists over 70,000 persons, of which 62% are from the Malawian host community surrounding the refugee camp